Elegant Elements Clasps
"Elegant Elements" by the Beadsmith, are a wonderful range of push pull clasps, many incorporating Swarovski Crystal Stones, and Crystal Pearls. The pieces are all electroplated in 23K Gold, Rhodium and Silver Plate, and are manufactured with an exacting European attention to quality,detail, and design. Sold singly.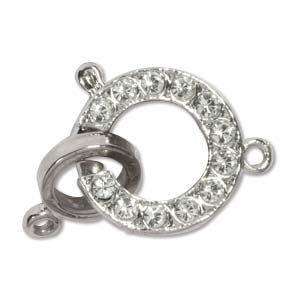 CLSP48SP
15mm Elegant Elements Bolt Ring Clasp with Crystals - Silver Plate
£9.95
More info...
CLSP31SP
4 Strand Elegant Elements Rectangular Clasp - Silver Plate
£10.95
More info...